Fall, Flooring, Fall, Flooring, CHRISTMAS!
October 3, 2017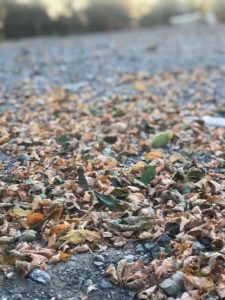 Hello Fall! This past week we welcomed the cooler temps with open arms here at Sylvan Brandt. While, of course, every season is special, there's just something to be said about putting on comfy clothes, sipping warm drinks, and spending time outside in the fall season. So grab your favorite coffee, latte, or if you're  a wanna-be specialty drinker like me, your hot cocoa and snuggle up as we dive into what we're up to at Sylvan Brandt!
– Dates To Keep In Mind –
Friday & Saturday, October 14th – While we will still be open, we will have very limited service due to the fact that the office and mill will be manned by just 1 person for this day only. Feel free to ask us any questions regarding service on this day.
Monday, October 30th – Christmas Yard Signs officially go on sale! (More info below)
Friday & Saturday, November 10th & 11th – Come celebrate Veterans Day with us as we offer 10% off to all active and retired military!
Thursday, November 23rd –  THANKSGIVING! We will be closed.
Sliding Barn Doors Are In!
If you haven't heard, old fashioned sliding barn doors are trending right now. We've been making them for the past 2 years and would be honored to build you one! A few months ago we finished a double-thickness, with built in Z bar for a family's new front door, and just this past week completed our latest interior, sliding barn door with the X design. Check it out!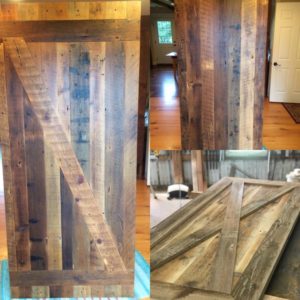 Christmas Is Only 79 Days Away!
Christmas is closer then we'd think, but have no fear! We've got the signage to show your cheer! (Sorry, my rhyming isn't up to par)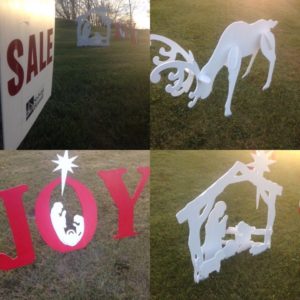 October is shaping up to be a BUSY month for us here at Sylvan Brandt and we are so grateful. We have new vendors moving into the Antiques Loft, 3 tables and one full kitchen countertop to build, along with 2,500+ square feet of flooring to make. In the same way that we feel blessed, we pray that you will experience a time of blessing in this season of thanksgiving.
Stay tuned! Next time on the blog we will reveal our company commercial that we've been working on! 🙂 
Thanks for following along!
Related Articles