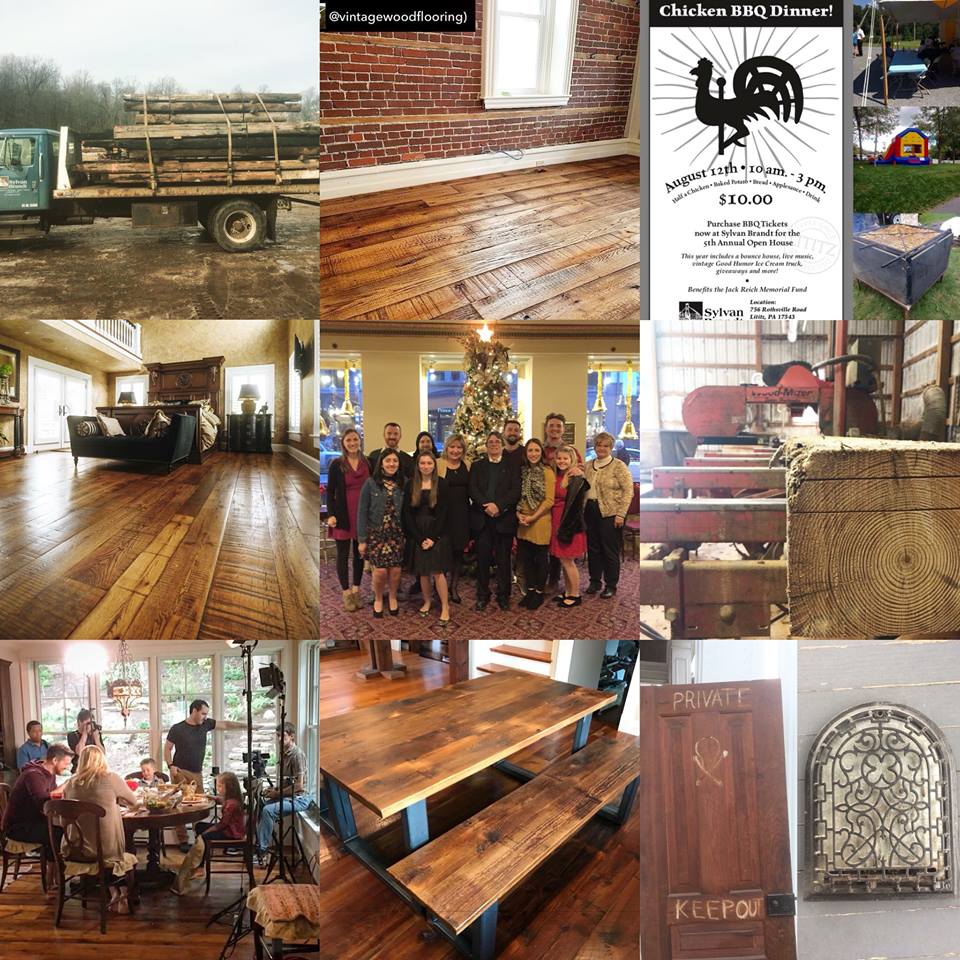 December 29, 2017
2017. Is. Over.
!WOW!
This year feels like it flew by, but then again doesn't every year once you get to the end? As we close out 2017 and prepare for our 58th year of providing you with the best reclaimed products, it seems appropriate to look back on just a small handful of the awesome projects that we've been blessed to be apart of. Comment below to tell us which was your favorite!
__________________________________________________________________________________________________________________
One of the first floors of the year was a Rustic Oak floor for one of the newly renovated office spaces that Kreider Farms owns. We've been privileged to have worked with the Kreider family for many years so this was an exciting project to be apart of. The floor was installed and finished by our friends over at Vintage Wood Flooring and as you can see…IT'S GORGEOUS!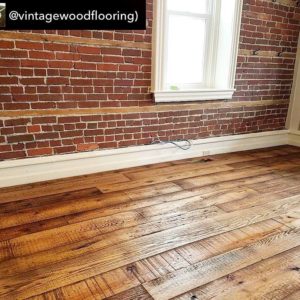 At the start of 2017, we set out with three major goals for the year:
Hire another team member for the mill
Revamp our outdated website
Film a commercial.
Goal #1 was accomplished with the hire Richard who has seamlessly came in and has taken the position as our primary sawyer and he is learning how to mill flooring as well.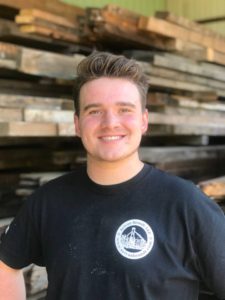 Goal #2 was accomplish over the course of the first half of the year and then we officially launched our new website (that you're on!) in June. We're grateful for the talent of Sharp Innovations in creating this easy to use and aesthetically pleasing website. We hope you like it!
Goal #3 was accomplished with the help of Cap Collective and AM Video. Check them out below!
The Shreiner Farm in Manheim Township, Lancaster, PA has been ungoing a full renovation for the past several years. The oldest sections of the home and bank barn were built in 1828! We supplied some beams a few years ago and this year we had the privilege of making flooring for the entire main house plus a guesthouse. The owner's father-in-law has stockpiled barn wood over the years and so we were given that wood to rework for the home. While construction still is not fully done, it is slated to be finish in 2018 and we cannot wait to get inside with a quality camera to capture it's beauty. Caldwell, Heckles & Egan is the Project Manager and our friend Todd Auker Construction is installing and finishing all of the flooring. Between flooring and a bunch of White Pine that we slabbed for wall boards, we milled 9,600 sq ft of wood for this project!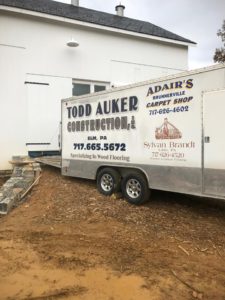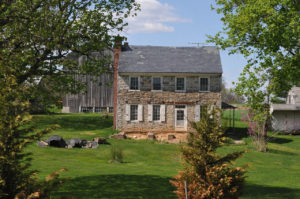 While I could keep going, I will end with some of the table+countertop jobs that we were honored to create in 2017.
We created two similar tables this year with the help of a friend who does metal work and this was the first. We created this table for our good friends, Tony and Amy Hoffer, who own Hoffer Photography (and have taken all the incredible pictures you see on our site). The Hoffer's chose Reclaimed Oak Barn Planks for their table+bench tops, while our other similar project went with Reclaimed White Pine Barn Planks.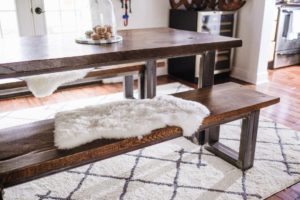 The insurance company that we use, Charis Insurance Group, moved it's offices to Downtown Littiz, PA and we were commissioned to make a 12ft long conference table. Charis decided to go with Planed Oak Planks as the top and our friend Kegan made a beautiful metal base.
*Please excuse the poor image quality 🙂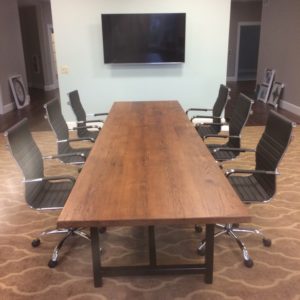 Along with tables+countertops, we made a couple barn doors this year as well. Check them out!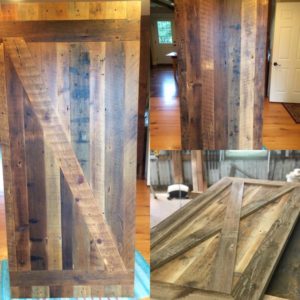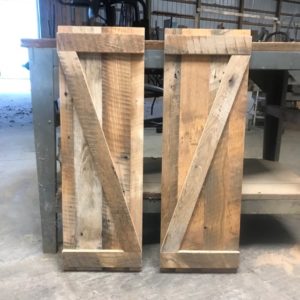 __________________________________________________________________________________
WHAT ARE WE LOOKING FORWARD TO IN 2018?!
Well, a lot of things really, but what stands out the most is our new partnership with K & H Cabinet Company. If you follow along with us on social media (which, as the guy who runs it, i hope you do!) you've seen some exciting projects in the works with K & H. They have taken an interest in reclaimed wood and are tapping into an untapped and underrated market that is Reclaimed Kitchens. The first full kitchen is in process as you read this and we can't wait to see the beautiful home that it will dwell in. We'll be sure to show you the finished product once it's installed in the home, but for now, here's a teaser of a similar cabinet that is in our showroom.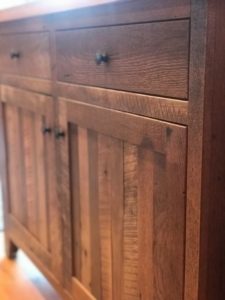 We can't say "Thank YOU" enough. Seriously. Whether you simply follow us on social media/blog, have visited our mill, or have gone as far as doing business with us, we're honored and humbled that you choose to be apart of our extended family.
Here's to another year of preserving the past! Cheers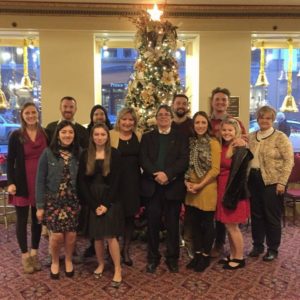 // END PAGE CONTENT ?> // FOOTER ?>